Italian G20 Presidency: first Digital Economy Task Force meeting
The Italian Presidency introduced priorities in terms of digital economy and digital government.
The Italian Presidency will focus on digitalization to improve productivity;
The Presidency will work on connectivity, social inclusion, consumer protection, child protection, and blockchain;
Priority will be also given to AI/ML for the public sector, digital identity, and agile regulation.
Starting December 1th 2020, Italy holds the Presidency of G20, the international forum that brings together the world's major economies. In addition to the Summit, which will be held in Rome on October 30th and 31st, several ministerial meetings, working groups, and special events are scheduled to take place throughout 2021. The Department of digital transformation is a member of the Digital Economy Task Force (DETF) in partnership with the Italian Ministry of Economic Development.
On February 8th and 9th 2021, the first meeting of the DEFT took place. The Presidency structured the discussions on two closely interconnected pillars: digital economy and digital government.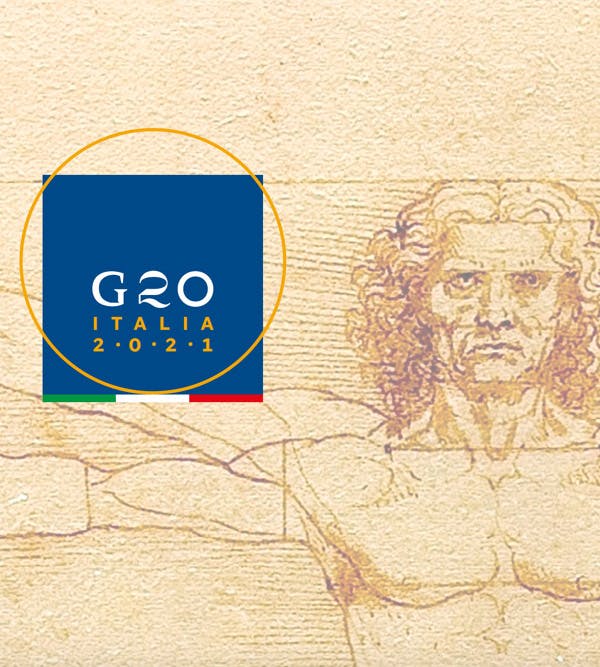 Digital economy
Regarding the digital economy, the Presidency will continue to promote the digital transformation of the industrial sector, and in particular on how to further ease such processes for SMEs. To this aim, emerging technologies, such as Artificial Intelligence and Machine Learning (AI/ML) and blockchain, can play a pivotal role in increasing industries' productivity and resilience.
The work of the Presidency will also aim to improve connectivity and social inclusion, as well as to foster the development of innovative solutions for smarter cities. Additionally, consumer protection and child protection are also crucial topics for discussion among G20 countries, also considering new risks that have recently emerged in the digital environment. The outcomes of this work will be presented during the next Ministerial meeting on Innovation and Research, scheduled to take place on 5 August 2021 in Trieste.
Digital Government
In the last meeting, held on February 9th, the Italian Presidency presented also its priorities in terms of Digital Government. In this regard, the agenda is focused on three strongly intertwined pillars deemed fundamental for taking up the opportunities offered by digital innovation.
Digital technologies for more efficient and effective public services, with specific reference to the use of Artificial Intelligence and Machine Learning in the public sector;
Digital identity as a tool to access public services and foster social inclusion;
Flexible regulation to promote innovation – also known as agile regulation.
Next steps
The meeting was a great opportunity to emphasize and reiterate G20 countries shared values: greater efficiency and inclusivity in the public sector and the development of a common and interoperable regulatory framework. These priorities shall be pursued in the context of a comprehensive policy framework aimed at responding to citizens' needs, whilst protecting, both online and offline, individual rights and ethical principles.
The work of the DETF will continue over the next months with an open discussion rooted on comments and feedback by G20 Member States and invited guests.